Eero Aarnio, designer. Born 21st July 1932 in Helsinki, lives in Veikkola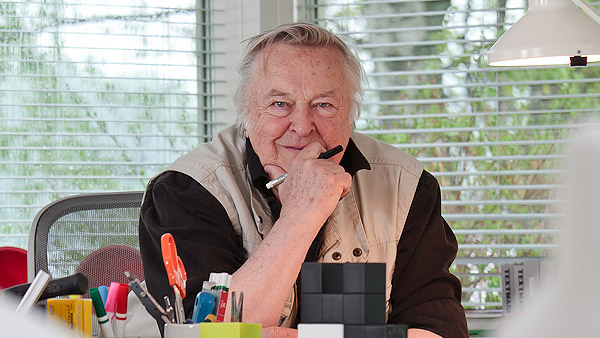 If you have ever been fortunate enough to sit down in the Ball chair of Professor Eero Aarnio, you are not likely to forget the experience. Where most other chairs are – just chairs – the Ball chair, was first launched in 1966, has become the interpreter of a whole period.
Other iconic works by Aarnio are Kupla, Pastilli, Tomaatti and Poni. They are also designs of furniture that inspire strong feelings of either for or against. Most of the time we are disarmed by the irresistable lack of prejudice and reckless sense of humour they portray. Eero Aarnio is also one of the most productive Finnish designers whose creativity is still very much alive.
In recent years, he has distinguished himself by his furniture design in plastic. His credo is to design objects that are strong and recognizable.
Aulis Blomstedt, architect. 28. 7. 1906 – 21. 12 1979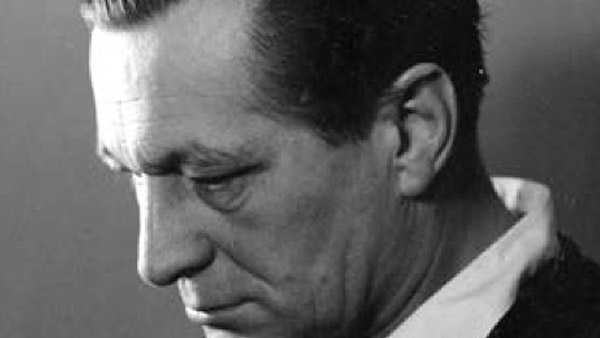 Aulis Blomstedt was a strict modernist and a brilliant analyst in his work. He explored passionately the nature of the fundamental architectural concepts, form and harmony, in all his works. He explained that what he always aimed at was simplicity and clarity and he used only few basic geometric elements in his designs. It was Blomstedt who created the theoretical foundation for a discussion about the esthetic principles and social applications of modular systems.
Blomstedt's principal designs are the residential apartment blocks designed in Tapiola in the 1950s – 1960s, the atelier houses of Suomen taiteilijaseura in 1955 as well as the expansion of Helsingin Työväenopisto in 1959. He branched out from his portfolio of commercial and residential buildings to design some furniture and jewelry and also made graphic art. He was a leading educator and an erudite participant in the discussions in his field. Blomstedt held the professorship of architecture at Teknillinen korkeakoulu and an active contributor to professional publications.
Akseli Gallen-Kallela (until year 1907 Axel Gallén), artist 26.4 1865 –  7.3 1931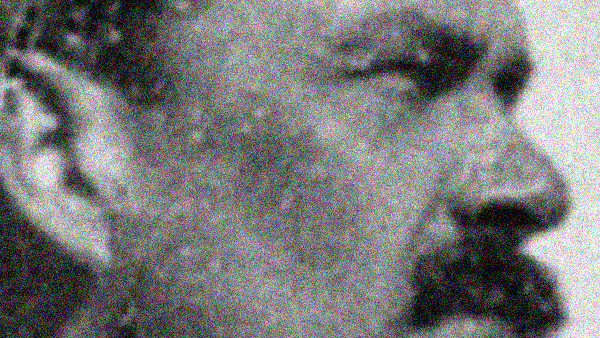 Boy with a Crow, Old Woman with a Cat, the legend of Aino, Symposion, Lemminkäinen's Mother … such paintings and other works of art by Akseli Gallen-Kallela have become deeply embedded in the national cultural memory in Finland.
The artist was a polyglot who interpreted and utilized many of the trends and styles of his time in his works. He was inspired by the streets and ladies of Paris but later increasingly by the nature in Finland, her scenic wilderness and the legends of the national epic, Kalevala.
Gallen-Kallela aspired to serve in the role of a trend-setter and a pioneer. This is manifested not only in his paintings but also in the comprehensive and diversified range of his works which include textiles, painted glass, sculpture, posters, illustrations, honorific decorations, uniforms, flags, furniture as well as some buildings. His works are rivalled in fame by his two artistically exceptional homes: Tarvaspää in Espoo and his atelier-in-the-wilderness Kalela in Ruovesi.
Kimmo Kaivanto, artist. 25. 5.1932 – 20.4. 2012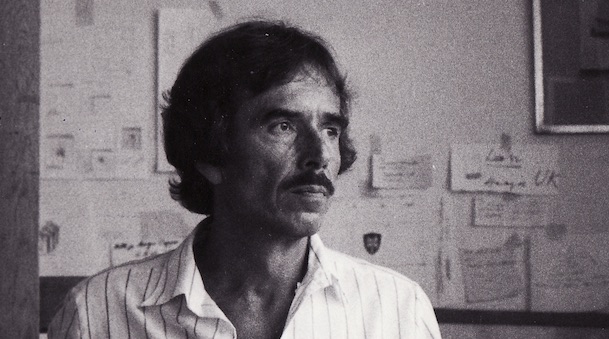 The career of the much awarded Kimmo Kaivanto is still active. He is one of the most remarkable artists whose works have contributed to art in public places. This is illustrated by his work as a painter, graphic designer, sculptor, a versatile explorer of materials and artistic expression, creator of small pictures and large public works of art, Pro Finlandia medalist in 1972, the Artist of the Year in 1982, title of professor in 1995.
He first displayed his work solo in 1959. His reputation grew in the subsequent decades thanks to his socially conscious work in which he reacted to the imminent eco-catastrophe and the man-made violent system. Kimmo Kaivanto's more recent work has given expression to his sensitive and affectionate relationship to nature. The artist has always had a particularly close rapport with his home town Tampere
Oiva Kallio, architect. 23.7.1884 – 13.8.1964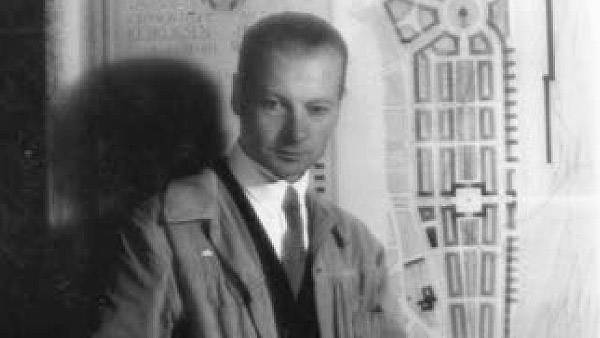 Oiva Kallio was one of the most remarkable architects of the early 1900s. The style of the buildings designed by him extends from a baroque castle – the main office of SOK in the centre of Helsinki – to classicism, functionalism and modernism. His contemporaries described him a very quiet and traditional gentleman of principles.
Kallio qualified as an architect in 1908 and ran his own business from 1912 until the late 1950s.  Perhaps the most visionary work of this son of a vicar from Pohjanmaa is the proposal for the competition to design the city centre of Helsinki held in 1924, which he finalized some years later. In Kallio's proposal, Helsinki is seen as a monumental and cosmopolitan metropol. The proposal was never realised.
Yrjö Kukkapuro, designer. Born 6 April 1933 in Viipuri, lives in Kauniainen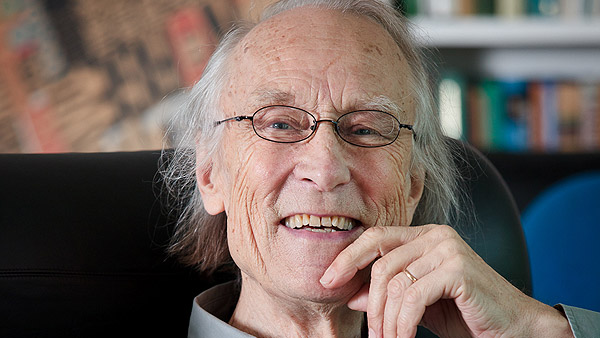 The finish of the simple-lined furniture designed by Yrjö Kukkapuro is so brilliant that anyone who is perhaps only viewing it feels immediately comfortable. This feeling just grows stronger once one sits down e.g. on a chair designed by him. Kukkapuro's design continues the tradition of Finnish functionalism in which ergonomics is the core criterion of the design. Kukkapuro is best known for his chairs like Karuselli. The chair was first exhibited in public at a fair in Cologne in 1965 after which it has become an international classic.
In addition to his creative work Kukkapuro is an active lecturer and product developer. In recent years he has co-operated with the Chinese on the UNESCO-sponsored bamboo project. The project aims at encouraging the use of bamboo particularly in the developing countries.  Yrjö Kukkapuro has also served as a professor at Taideteollinen korkeakoulu in 1974 – 80, of which the two last years as the rector.
Kimmo Pyykkö, artist. Born 20th December in Lahti in 1940, lives in Helsinki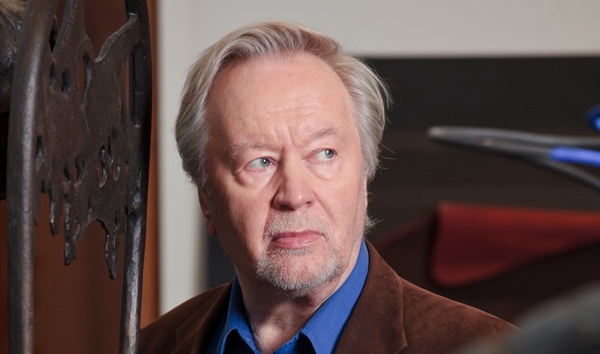 Kimmo Pyykkö broke through in the 1960s with his sculpture made of junk metal which displays a cosmopolitan touch combined with the conceptualization of the climaxes in human life. Finishing and the power of expression have continued to characterize his creativity since then.
Pyykkö has been recognized with several remarkable awards including a professorship and the Pro Finlandia medal in 2008. The most important recognition will be Kimmo Pyykkö's personal art museum to be built in Kangasala. The cultural centre of Kangasala with its adjoining art museum is designed by Arkkitehtuuritoimisto Heikkinen-Komonen Oy. The buildings will form an architecturally significant, timeless and functional complex.
The collection of the art works to be housed in the museum will cover Pyykkö's work comprehensively. The collection will include sculpture, bas reliefs in different materials from the 1960s until today, his collection of our presidents from Paasikivi to Halonen in sculpture, the archives and other materials. The collection will be supplemented by fresh samples of Pyykkö's creative work
Timo Sarpaneva, designer. 31. 10. 1926 – 6. 10. 2006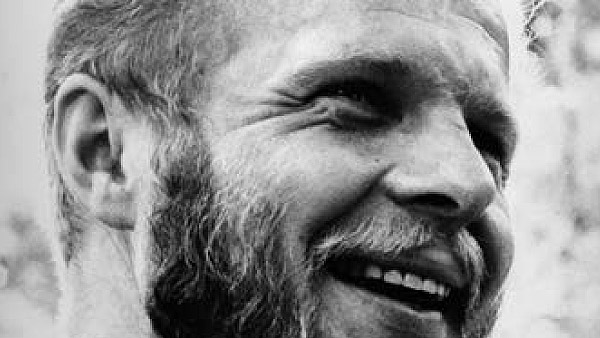 Professor Timo Sarpaneva's works can be seen in most Finnish homes, whether it is objects in glass, metal or some other material. He designed objects of art and everyday use for Iittala including most famously such sets in glass as Festivo, Tsaikka and Claritas. His Orkidea was nominated the most beautiful object of art in the world.
Sarpaneva was a designer who specifically focused on industrial art and who continued to refine colours and forms but who still had a strong artistic aim. It is his unique sculpture in glass that demonstrates the richness of his imagination and artistic expression. His career took off in the 1950s when his own and other designers' work was exhibited in the Milan triennale. Many of Sarpaneva's designs are still in production as exemplified by his cast iron pot, designed in the 1960s.
Jean Sibelius, composer. 8. 12 1865 – 20. 9 1957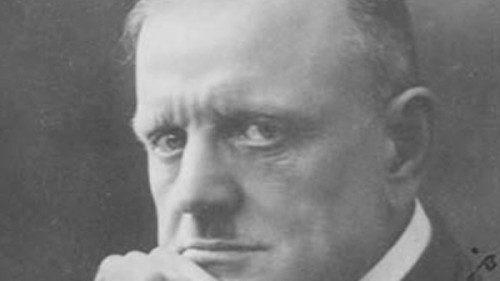 The works of the national composer of Finland, Jean Sibelius, are performed constantly, not only in Finland but all over the world. After dropping his studies in law already after one year Sibelius devoted himself full-time to music – fortunately for us. Some of Sibelius' most popular compositions are his violin concerto, seven symphonies, Tapiola, Luonnotar, Valse triste and Finlandia. Most of these and his other works were composed in the 1880s – 1920s.
His self-criticism grew so much during the following highly successful decades that he left his admirers waiting for the 8th symphony and other major works – in vain. Since 1904 the composer and his family lived in Ainola, built according to the design of architect Lars Sonck on the scenic Tuusulanjärvi. Except for some brief stays in Helsinki, the family lived in Ainola and continued to host the many visitors enthralled by Sibelius' music.
Björn Weckström, artist. Born 8th February 1935 in Helsinki, lives in Espoo and Pietrasanta, Italy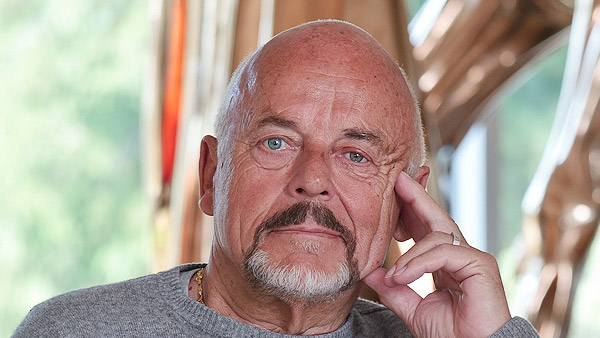 Björn Weckström may be considered primarily a sculptor by some, or a jewelry designer or perhaps a painter by others. He seems to master whatever it is that he focuses on. He is also one of the most charismatic and cosmopolitan personalities of the Finnish art world. In his jewelry and sculpture the presence of the material used is prominent. They reach out to the universe or mythic depths, ancient eras, modernity and future in ways that are beyond imitation.
The artist, who was awarded with the title of professor in 1986, has radically combined silver and acryl and used stone, bronze and glass. The latest exhibition of his works in glass was held in Helsinki in 2010. The best known of his jewelry is Planetaariset laaksot designed for Lapponia in 1969. This piece of jewelry adorned Princess Leia in the film Star wars in 1977.